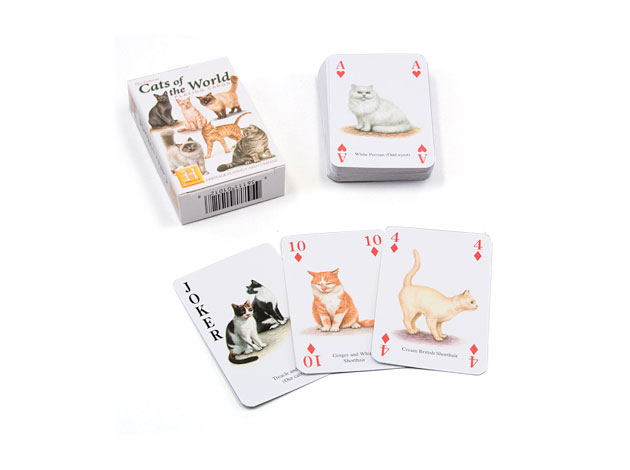 Trump Cards "Cats of the World ¥945 (SOUVENIR FROM TOKYO)
Made in Germany.58mm x 90mm x 24mm
54 full set of trump cards with two joker cards included. Each card illustrates different breed of cats. Perfect for cat lovers and gamblers. Perhaps try to find your favorite kind of cat while gambling or it can even be used as a study card to memorize cat breeds!