Tadanori Yokoo is a widely known Japanese graphic designer, illustrator, printmaker and painter. In the early 70's, Yokoo held a solo exhibition at the Museum of Modern Art in New York. Many of the art lovers might know that he has been actively producing art works even after his retirement from commercially assigned works. It has been announced that Yokoo's works will be exhibited at Yokohama Triennial 2011. ilove.cat had a chance to sit with the never-slowing artist Yokoo to ask few things about his cat.
Last September, Yokoo's beloved cat "Tama" had an unfortunate accident and got into a life-threatening situation where the doctors told him "We are very sorry Mr. Yokoo. We don't quite know how to put this but ..." However, with Yokoo's love for his cat and the 18 years old cat Tama's strength to choose life brought the happy family back. At "Setagaya Animal Festival," an annual get-together of Setagaya Ward's animal loving residents, they celebrated Tama's better health and his happy owner, Yokoo. After the upheaval at "Setagaya Animal Festival," Yokoo was widely covered by mass media for his death defeating cat. We had a chance to chat with Japan's one of the most influential artist about his wonder cat.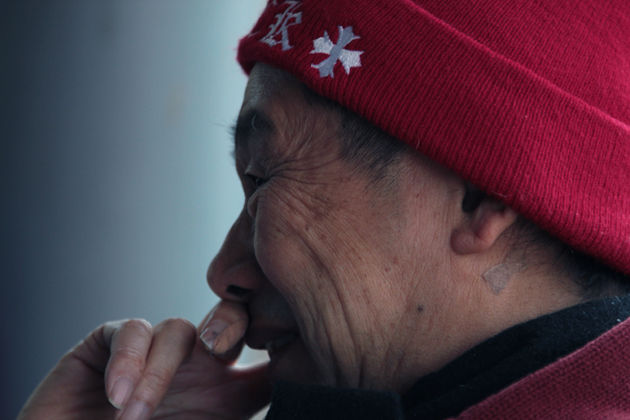 Pawing the destiny
—How did you and Tama meet?
Actually, before Tama, I had two cats and when they both passed to the cat heaven, I decided to not to get a house cat for awhile. I felt I owed to my cats to pass time of mourn for a period. During my mourning time, a stray cat with bad eyes and clearly in not good health walked into my garden. Tama was a stray cat but very friendly. Other stray cats would run away before I can even call them for a can of tuna, Tama would dine at our kitchen and gradually became the family house cat.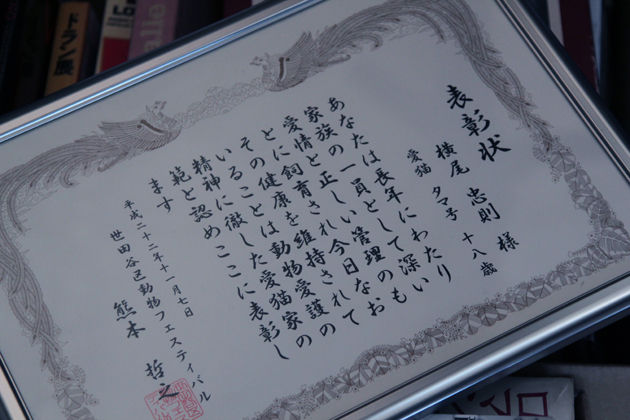 —So it was Tama who came to find you
Cats have power to create their own destiny. There are many stray cats around my house and ones in much better shape than Tama. Tama has bad eyes and I don't know what would've happen to Tama if she didn't come to our house. To be honest, if I was looking for a cat, I probably would've went for a cat with prettier face, haha.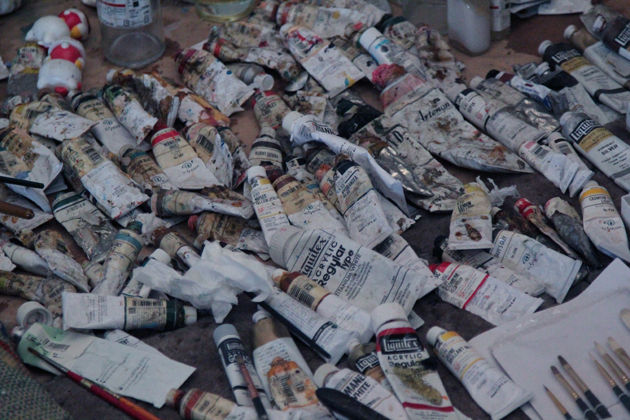 —How did you decide on the cat name?
A bit after Tama started living at our house, her belly suddenly got bigger. "Ahh... kittens..." I thought. I started contacting my friends and I even found a foster parent for the kittens on the way. Well, it seemed like kittens were on the way but her body shape didn't really change much from that point and most importantly, she never gave a birth. It was obesity due to simply eating too much. No kittens!! Tama's belly was like- as if she had swallowed an ostrich egg. So initially, I named her "Tamago (egg)" but it was weird calling out Tamago! Tamago! It made me look like I was calling out at my wife for an egg dish each time to the neighbours. It got kind of embarrassing, so I took the 'go' out and ended up with Tama.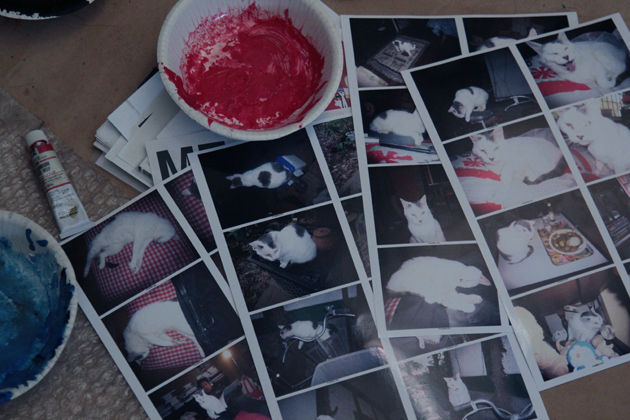 Tama defeats death after a severe accident
—It was last year's September when Tama got injured?
Yes. Tama is a female cat so her territory is small and she only sticks around the house. It must have been near the house but I don't know if she was run over by a bike or if it was an act of animal cruelty... Tama crawled home and she looked fine from outside but she was crying in voice I've never heard of. My wife hurried Tama to the vet and was told that all her internal organs are pushed up against her lungs and time is running out very fast. The vet told us that Tama would not survive through the night but we still went for a surgery. The vet opened up her belly and put the moved organs back to their places. The surgery, it really looked like hands of a god, haha. After the surgery, the family went to visit Tama in the hospital everyday and she recovered just like that.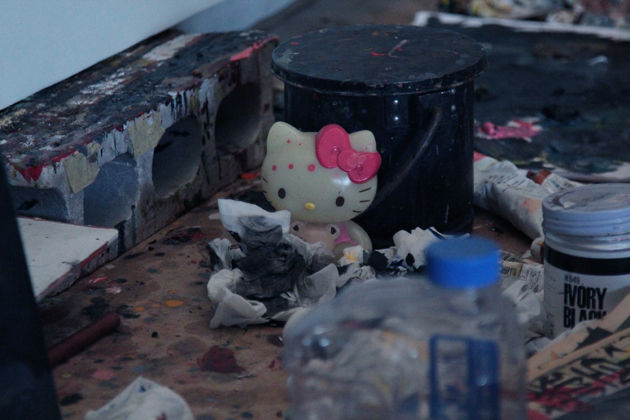 ーTama must have a very strong will to live then。
She was the popular one at the clinic as well. Tama was hospitalized for only 2 weeks but she stole all the nurses' hearts with her charm. Then, I received an award certification from "Setagaya Animal Festival" one day. The vet must have tipped me off to the festival committee for my obsession. I thought it was a joke at first. It was a surprise when I figured out that it was from the Setagaya Ward's ward headman.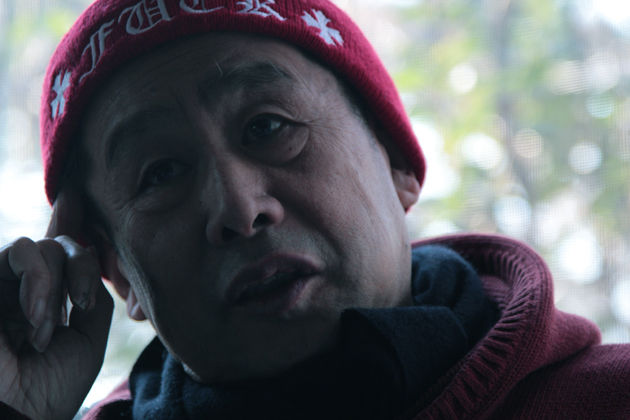 —Any changes to Tama after she came back from the vet?
Tama became more attached to me, literally. She follows me to the bathroom in the morning when I'm washing my face and even to toilet. It's not like I call the cat to the toilet, haha, she's always there now. She really likes to be petted on her bum as well. It's like she has an radar for when and where she can get pet on the bum.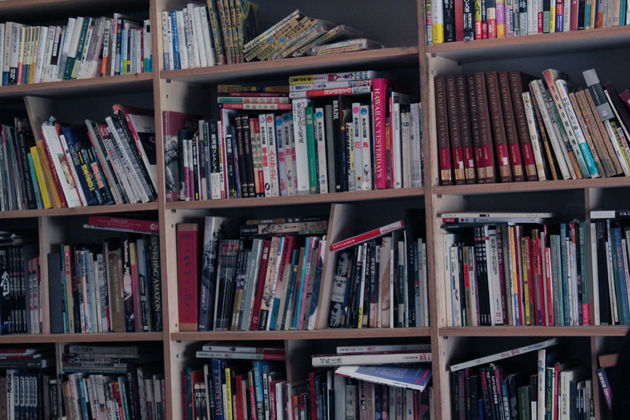 —What is Tama like on daily bases?
Tama sleeps for about 24 hours. Time to time she will be up for about an hour a day? All the photos I've taken of Tama are of her sleeping haha. When I'm in bed, she will crawl up on me or when I'm watching T.V. she will come and sit next to me. Cats usually like moving things or images, but whenever I look over, her eyes are closed. Sleeping! I don't think she is a T.V cat. Tama also never steps out the door during winter and now she sleeps in the drawer lot. In human age, Tama would be somewhere around 80 years old, I sometimes think of who would pass first, me or Tama, haha. I don't think Tama got another 10 years to go and I'm not sure if I do either. We are growing very old together.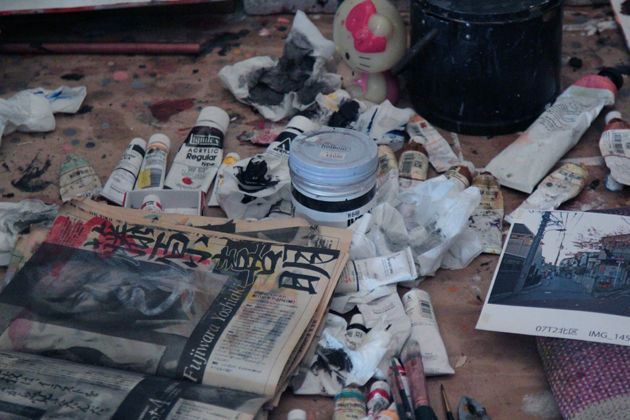 Artsy cat?!
—Yokoo, you've directed Andy Warhol's picture book "Cat, Cat, Cat" as well as your own pieces such as the "Y-Junctions" series or "Mayoke Neko" sculpture series where cats are often illustrated. Do you get inspirations from cats for your works?
Not really...haha. When I draw cats, my works start to appear very childish in aesthetical way. At the moment, paintings or drawings that seems to be drawn by a child is quiet popular but I don't think that is my style. I want tension in my works. In that way, I do learn from cat's way of living and behaviours I guess.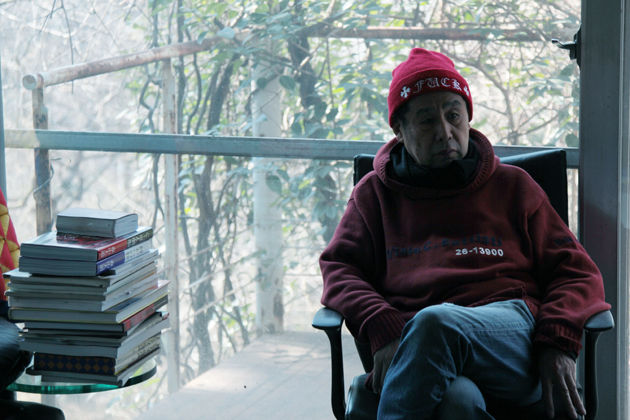 —When Tama was hospitalized, you wrote on your blog "I couldn't take care of Tama but instead Tama took care of me and taught me so many things."
Cats are very selfish and I say that in a good way. They know how to stick to their own will and look after themselves. Humans find it very difficult to be faithful to what they believe in and end up compromising. I guess compromising is necessary at times to be part of the society but cats never compromise. That is why I thought "Cat is what an artist should be like." Long time ago, I was playing with a little kitten and I put the cat in the trash bin and waited for it to jump out but it never came out. I looked into the bin and the kitten was playing with shredded papers in the bin. Cats have the ability to survive or have fun in whatever situation they are put in. I wish I had ability to be like that, "put me wherever and I will still find a way to have fun!" One of the things I learned from a cat.
Tama photo by Tadanori Yokoo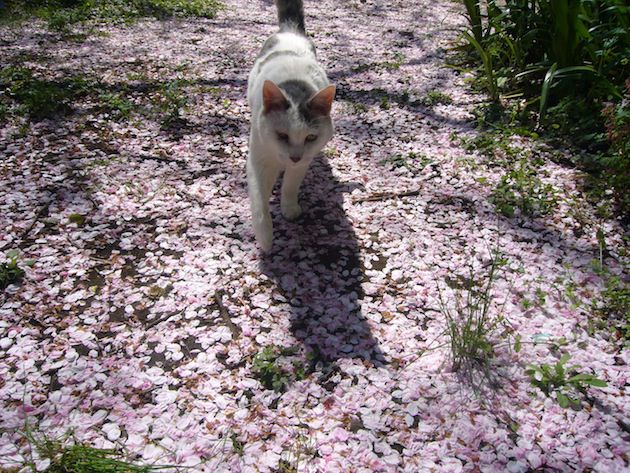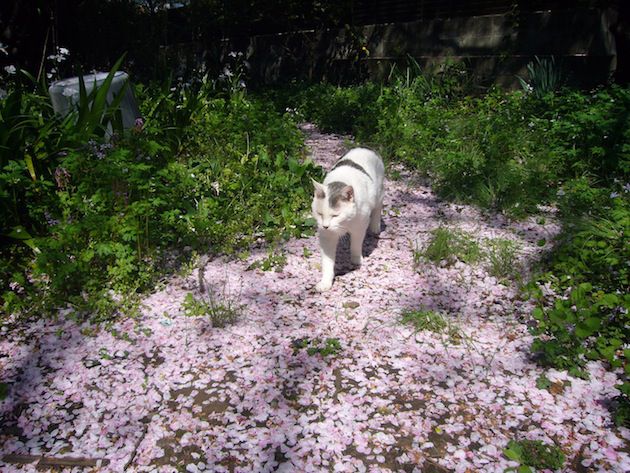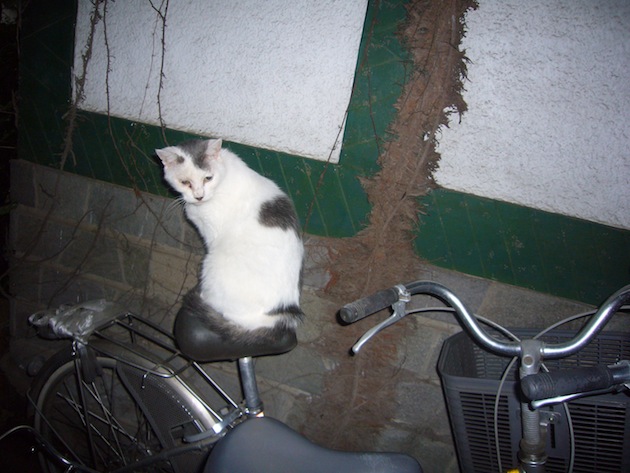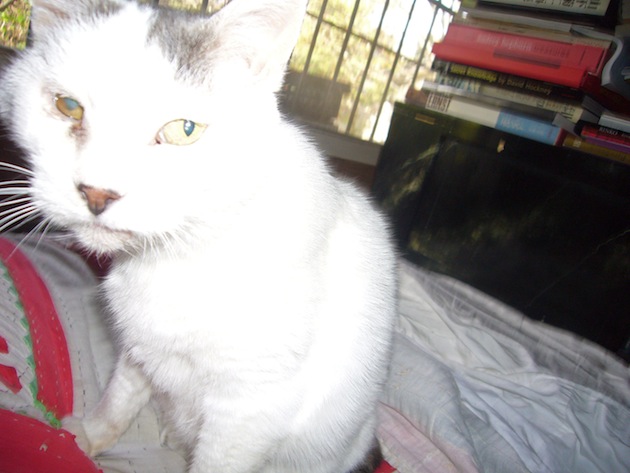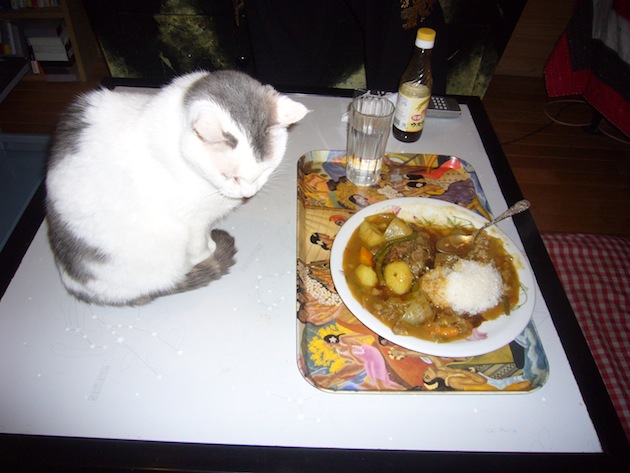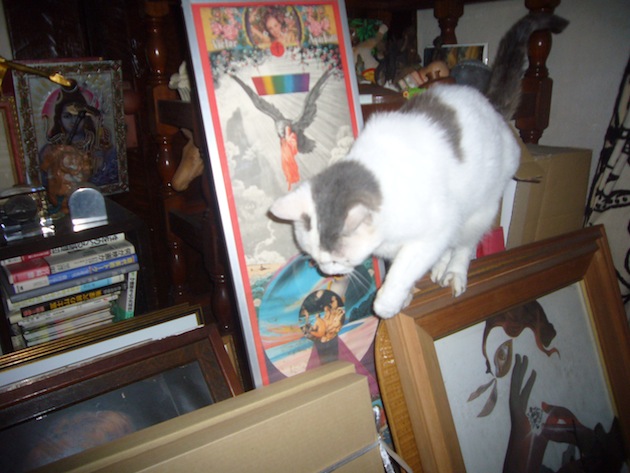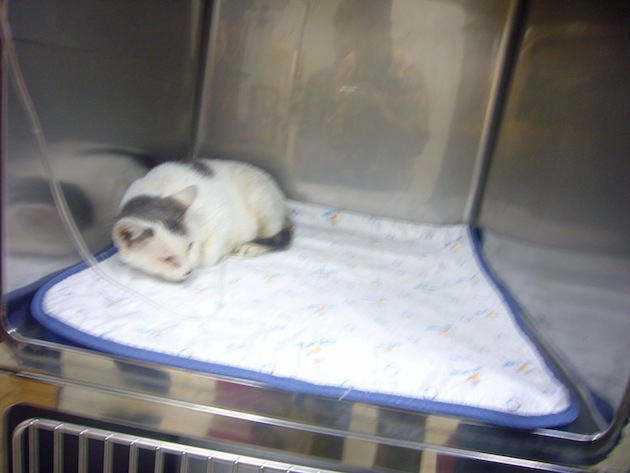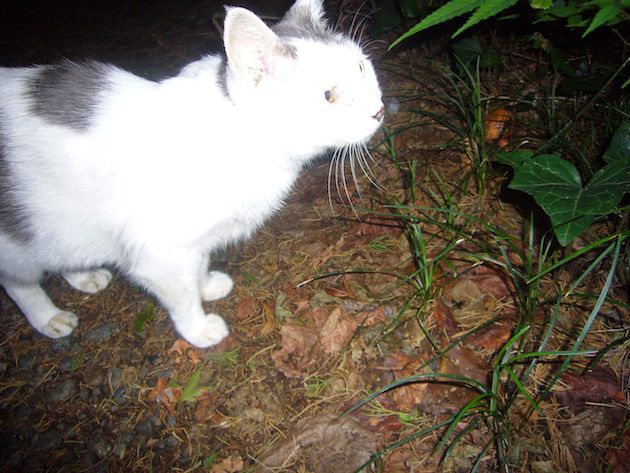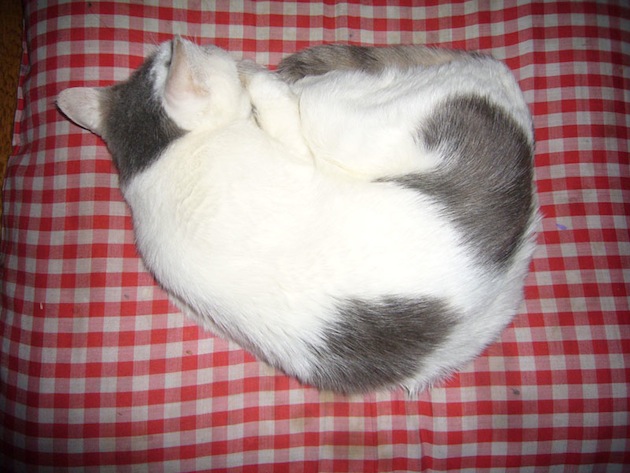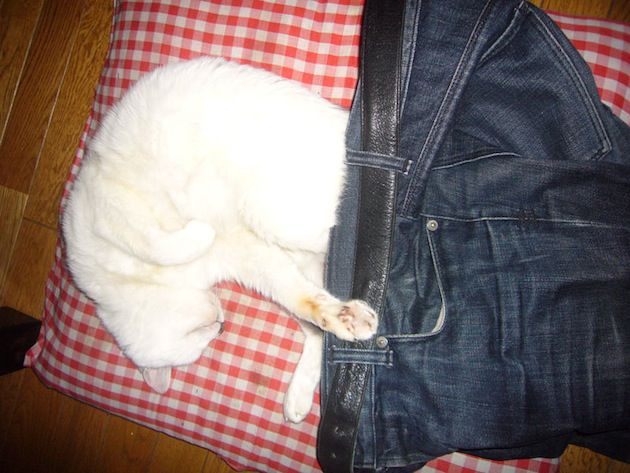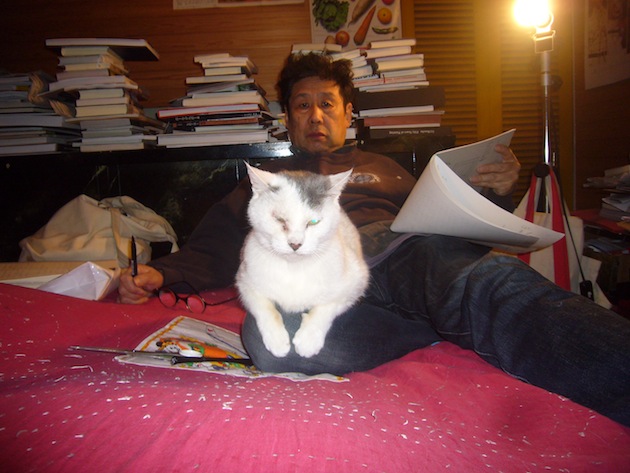 Yokoo Tadanori
A Gunma Prefecture born artist active overseas such as the solo exhibition with Fondation Cartier pour l'art contemporain in Paris. Recently, he has been exposing his works in Japan at museums such as the Museum of Contemporary Art Tokyo, 21st Century Museum of Contemporary Art, Kanazawa and The National Museum of Art, Osaka. Drawing, photography, fictions are just few of the genres he works with as an artist. Izumi Kyōka Prize for Literature (Izumi Kyouka Bungaku Shou) winning fiction "Broo Rando" as well as "LA CASA DE PORT LLIGAT" and "Nekoze no Mesen." This year, Yokoo Tadanori will hold large solo exhibitions at The Okayama Prefectural Museum of Art from June 1 – July 10, The Museum of Art, Kochi from July 17 to Sept. 25. On top of his busy schedule this year, the artist will also participate in Yokohama Triennial 2011. For more information on the artist, visit http://www.tadanoriyokoo.com