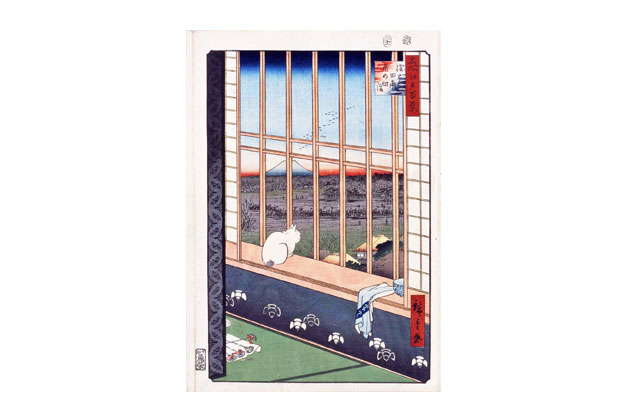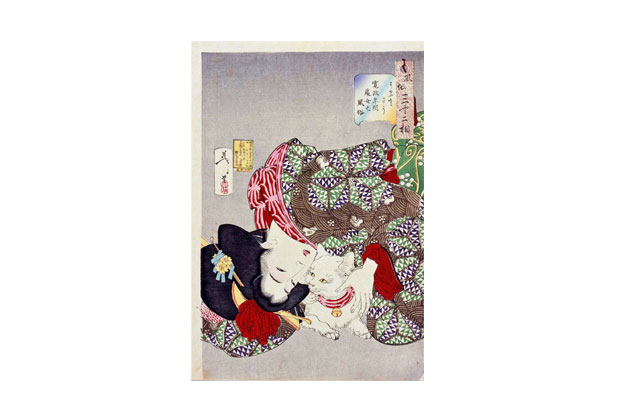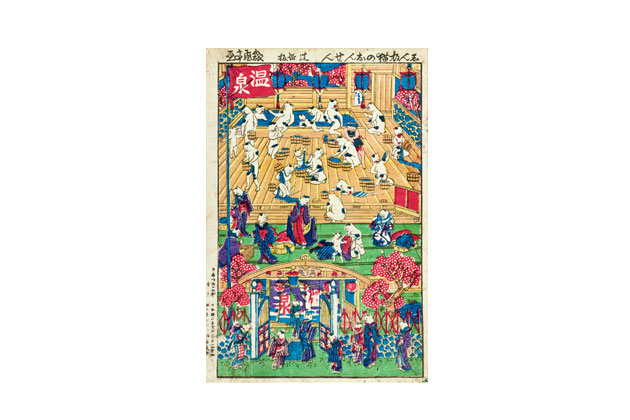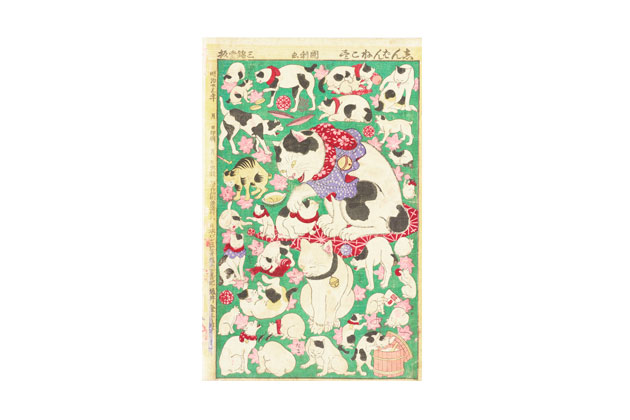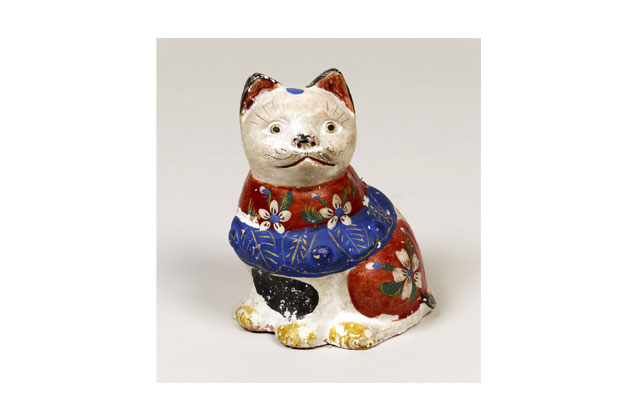 Special Exhibition - '100 Ukiyo-e Views of Cats - Kuniyoshi Ichimon Neko Tzukushi'
Edo period Ukiyo-e (woodblock print) artist Kuniyoshi Utagawa was famous for being a cat-lover. Always living alongside ten or more cats, Kuniyoshi drew felines with a wide variety of humorous facial expressions and postures.
This current exhibition features 243 works by Kuniyoshi and his assistants as well as other ukiyo-e artists. Among the works are several extremely rare Kuniyoshi pieces. These include an 'uchiwa-e' (painted fan) that is being exhibited for the first time ever as well as the only known print of a work titled 'Ryuko Neko-jarashi' ('Trendy Cat-teaser'). Make sure to also check out the scary 'ghost-cat' story-paintings, not to mention the works that depict cats in human form.
In total, 2,321 cats appear within the works. Viewing the variety of cats represented, we can see that felines played an important role in the lives of Edo's residents. Just like today, they were greatly loved. Make sure to catch this show and get your daily dose of cats.
Special Exhibition - '100 Ukiyo-e Views of Cats - Kuniyoshi Ichimon Neko Tzukushi'
Dates: June 1st ~ July 26th, 2012
  《Part 1: June 1st ~ June 26th; Part 2: June 30th ~ July 26th》
Place: Ukiyo-e Ota Memorial Museum of Art

Hours: 10:30 ~ 5:30 (last admission at 5:00 p.m.)

Closed on: Every Monday(open on 7/16、closed on 7/17), Closed during changing of show (6/27 ~ 6/29)

Admission Fee: General: 1,000 yen; Students: 700 yen; Junior high school students and younger are FREE

Nearest Station: JR Yamanote Line Harajuku Station - 5 min. walk from Omotesando exit. 
    Tokyo Metro Chiyoda and Fukutoshin Lines Meiji Jingu-mae Stations - 3 min. walk from exit #5
Inquiries: 03-5777-8600

http://www.ukiyoe-ota-muse.jp/

■ Illustration credits (from top to bottom)

Kuniyoshi Utagawa: 'Ryuko Neko-jarashi' (Trendy Cat-teaser) Private Collection, (On view during Parts I & 2)

Kiyochika Kobayashi: 'Neko to Chochin' (Cat and Lantern)
Ukiyo-e Ota Memorial Museum of Art Collection (On view during Part 1) 

Hiroshige Utagawa: 'Meisho Edo Hyakken - Tanbo Torinomachi Mode' (100 Famous Places in Edo - Torinomachi Rice Fields)
Ukiyo-e Ota Memorial Museum of Art Collection (On view during Part 2)

Yoshitoshi Tsukioka: 'Fuzoku Sanjuni-so Urusasau Kanseinenkan Shojo no Fuzoku' Ukiyo-e Ota Memorial Museum of Art Collection (On view during Part 2)

Ikuhide Kobayashi: 'Shinban Neko no Onsen' (Cat Hot Springs, New Edition) Private Collection, (On view during Part I)

Kunitoshi Utagawa: 'Shinban Neko Tzukushi' (Sea of Cats, New Edition) Private Collection, (On view during Part 2)

Kunitoshi Utagawa: 'Hanamaki Ningyo' (Hanamaki Doll) Private Collection, (On view during Parts I & 2)