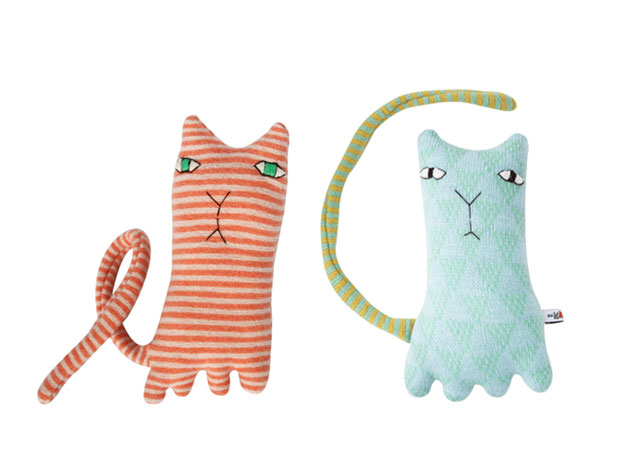 Meet Donna Wilson's Stuffed Toy Cats - Ginge and Mitten
Based on a kitten motif, Scotland-born artist Donna Wilson introduces two new stuffed creations -  the cats 'Ginge' and 'Mitten'. Though inspired by the strange people and happenings that Donna has confronted in the real world, her cast of characters continue to develop in her fantastic imagination. Each work is lovingly handmade from Scottish lambswool. With their irregular forms and distinct expressions, Donna's stuffed creatures have a strange attraction that goes far beyond mere 'cuteness'.
'Ginge' the Kitten ¥8,400(TRICO)
Ginge loves kisses and cherry cola, but dislikes thunder and lightning.
'Mitten' the Kitten ¥8,400 (TRICO)
Witty and sneaky, Mitten likes playing 'hide and seek'. Mitten dislikes tomatoes.