With its focus on "boyishness", Matsui Seishin is attracting much attention with his design work for the 'Sise' men's fashion label, which has been included in shows such as the Tokyo Collection. Matsui is currently living with a 7-year old male cat named SOU. Considering that fashion items done in a cat motif have become all the rage, we interviewed the fashion designer to learn why life with a beautiful cat is so fascinating.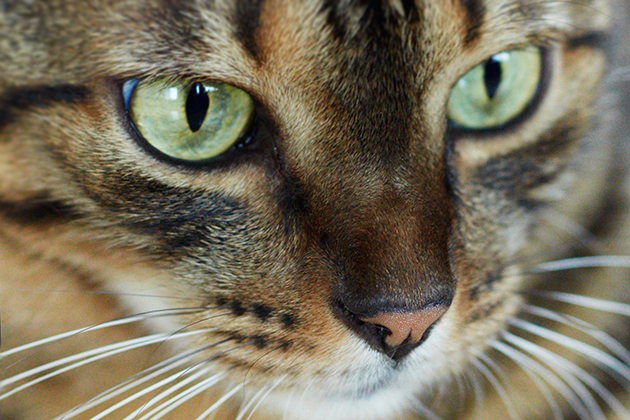 Living alongside cats since birth
- What instigated your life with cats?
"Since the moment I was born, there has always been a cat. We had five cats at home, including an American Shorthair, a Ragdoll, a Himalayan, and a kitty of mixed breed. After moving away to Tokyo, I constantly desired a cat, but my one-room apartment was just too small. So that I could get a cat, I eventually decided to rent a bigger place along with my younger sister. We ended up renting a house that was not only big enough for a cat, but big enough for me to set up my own studio in a spare room. That is how I came to start my own brand. Because you need a pretty big space to make clothes, I probably wouldn't even have started the whole enterprise if I hadn't have taken that room. So I guess you can say the cat started everything."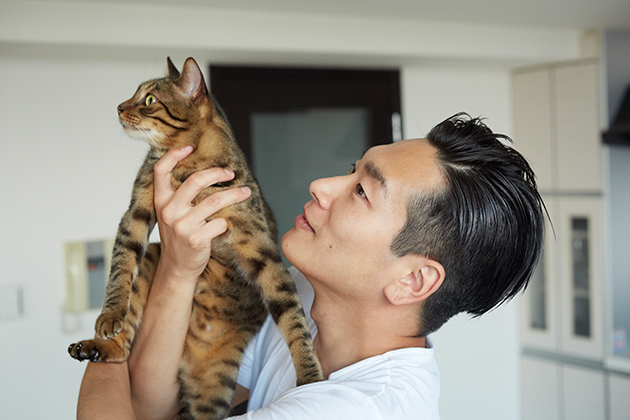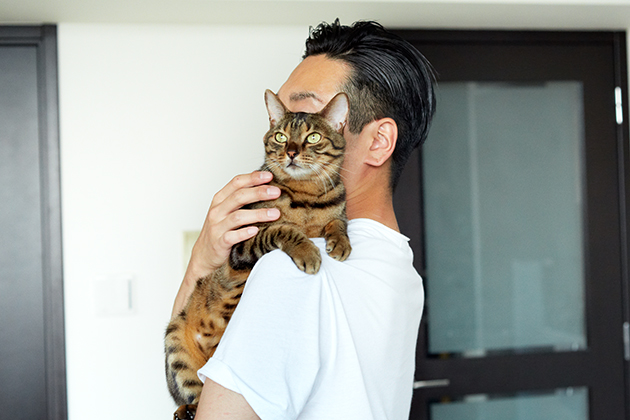 - How did you encounter SOU?
"I had wanted to get a Bengal, so I did some research. After finding a breeder, I went to visit with my sister. They only had normal American Shorthairs, but I told them we were looking for either a Red Tabby or a Brown Tabby. They then brought SOU out from the back room. The way he looked in their arms was rather silly (laughs). We decided to get him right on the spot. He has a unique pattern for an American Shorthair. And even though he's been neutered for seven years, he never puts on weight. SOU's keeping his kitty-shape."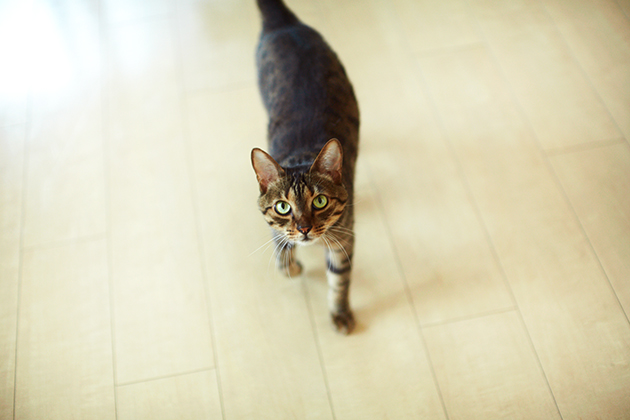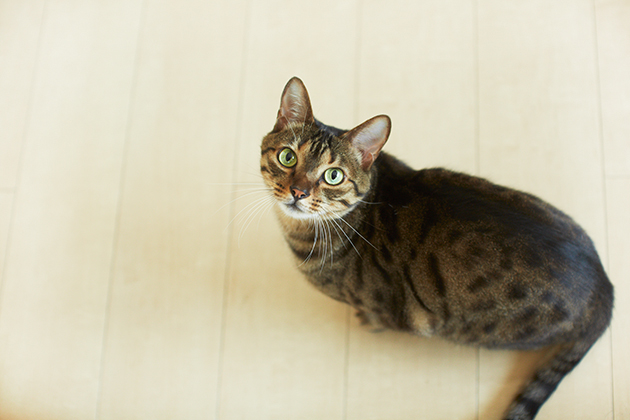 - Do you notice any changes in yourself after coming to live with SOU?
"Even though we had cats back at home, my mother was always the one who took care of their food and litter. She would take them to the vet when they got sick. But for SOU, of course, I am the one who takes care of him. This doesn't mean just giving him his daily meals. I took care of things such as vaccinations and getting him neutered. I am offering him all the love I have to offer. I think I would be pretty helpless for at least a year if SOU ever passed away. That's how scared I am of losing him. My sister is living on her own now, and she got herself a black cat. If you have lived all your life with a cat, you just can't imagine living without one."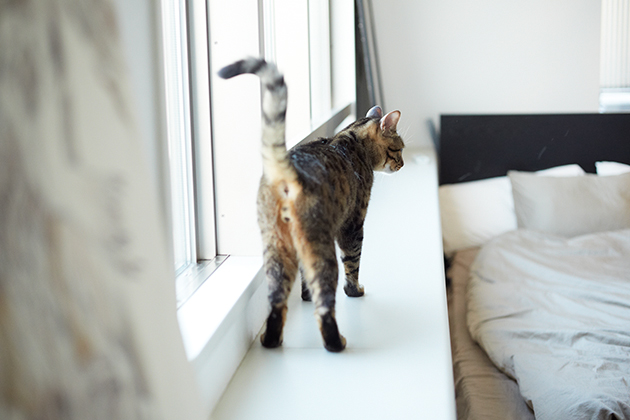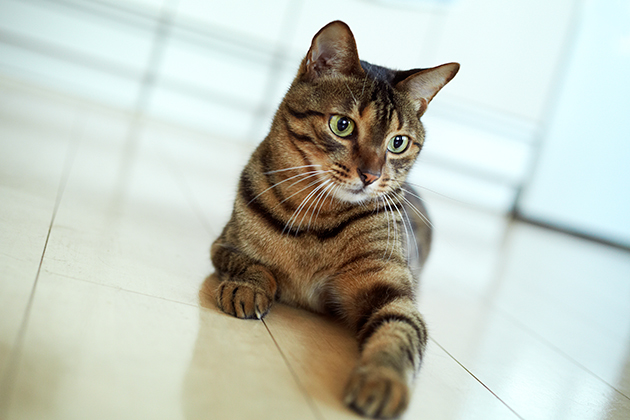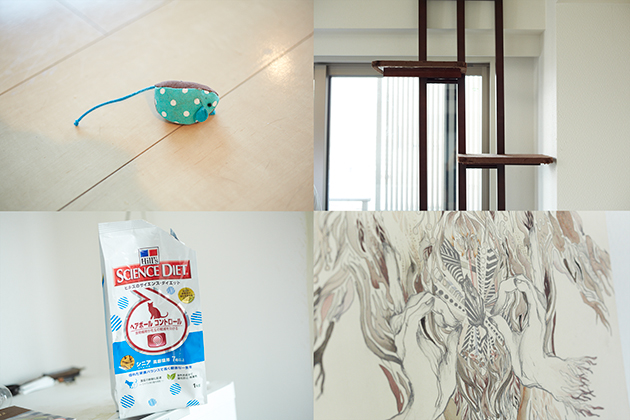 - What kind of personality does SOU have?
"He is very spoiled. I kind of wish he would be more cat-like. You know, more care-free and independent. He wakes me up for his breakfast and demands to be held the moment I come home. When I start using the bathroom, I guess he figures out that I am getting ready to go out, so he starts meowing. SOU loves to play. He wildly runs and jumps around when he encounters catnip. I feed him dry food from 'Science Diet'. Though he likes the cheap canned food from the convenience stores, I try to give him dry food as much as possible. This includes dried fish flakes twice a day - in the morning and at night. I give him a little snack every now and then as well. Basically, he doesn't seem to be very picky about food. For his litter box, I use the 'Nyantomo Seiketsu Toilet'. For his claw sharpener, I use the linen type. It produces less garbage than cardboard type. I thought that he might want to experience higher places, so I gave him a cat tower for his seventh birthday. However, he never plays on it."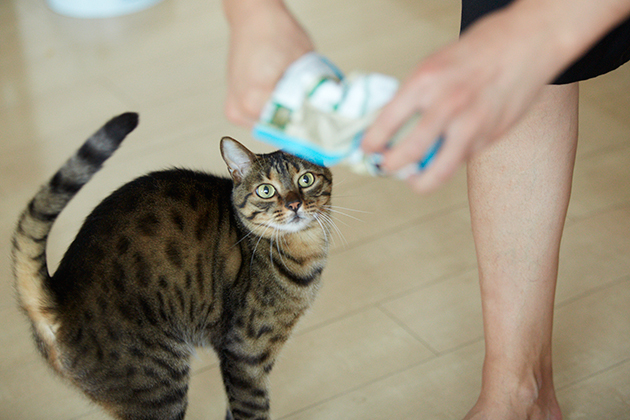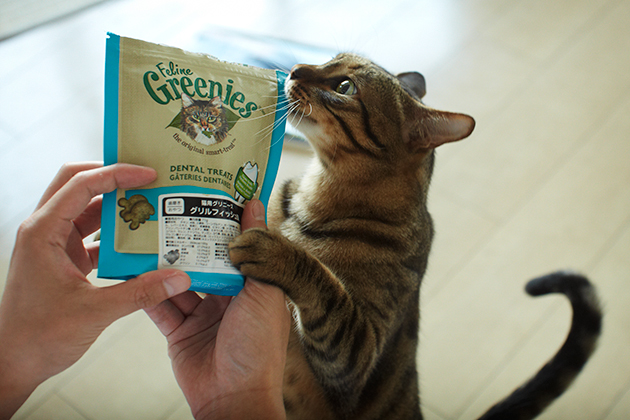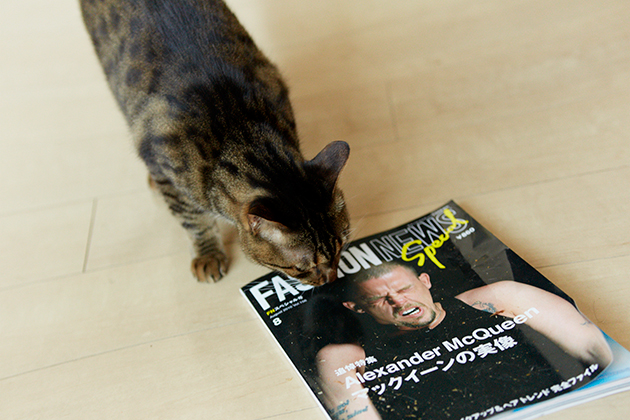 The 'It Cat' as opposed to the 'It Girl'!
- The relationship between fashion designers and cats, like Karl Lagerfeld and his recent obsession with his beloved cat "Choupette", has resulted in the characterization of cats as a fashion symbol. Cats are treated as if they are muses. What kind of relationship do you have with SOU??
"SOU is the cat who started the brand. I use his name for the serial numbers of my products. For example, 'SOU-0011'. He definitely is an important key to my creativity. He is the 'It Cat' as opposed to the 'It Girl'. In fact, the name 'SOU' came from the first kanji character in the word 'Souzou' (imagination/creativity). Of course, I also wanted to put the 'S' sound in it, considering my name is 'Seishin' and the brand is called 'Sise'. His delicate beauty also represents the brand image."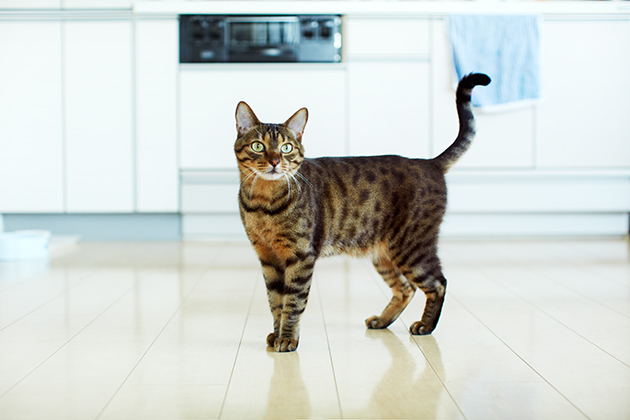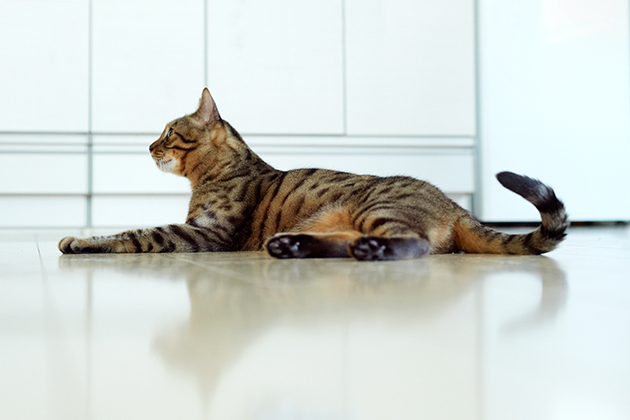 - Recently, brands like Stella McCartney and Miu Miu have produced many items based on the cat motif. Now it even seems like the trend has transcended seasonal fashion and has kind of become a standard.
"I thought the cat-print T-shirts by a London-based brand called Shaun Samson were very cool. This motif is difficult to use for mens fashion because cats are so sweet-looking. Though I love cats, I don't have any interest in cat-related goods… Someday, however, I do want to use the pattern of SOU for a print."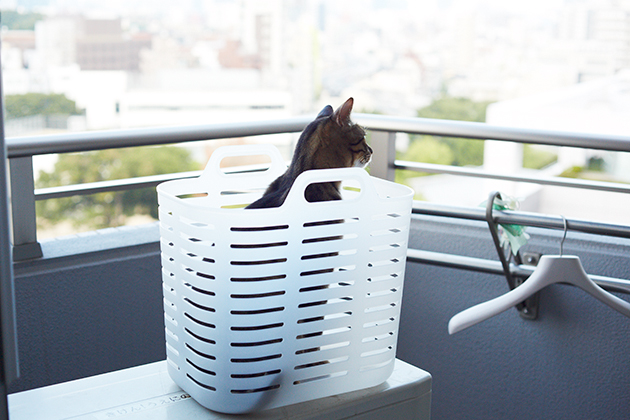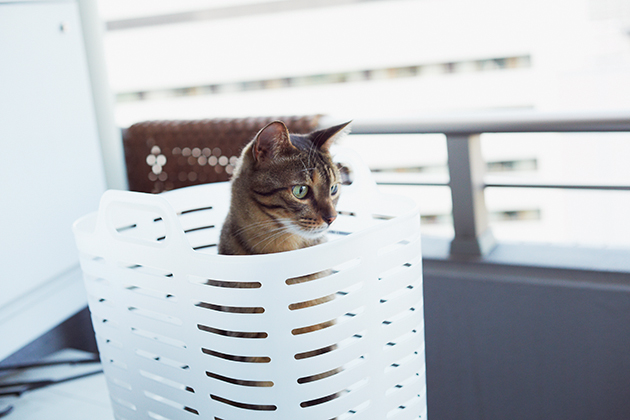 - Does SOU have an influence on your work?
"My home and the office used to be one and the same, so there were always a lot of visitors coming and going. Models would come for dress fittings and the like. For the direction and fitting teams, who often worked late into the night before shows, SOU was a kind of comfort. He didn't mind taking a nap on top of business documents. SOU was capable of relaxing the tense mood of the workplace. Of course, after MARK-STYLER took over management of the brand, we had to move our meetings to the new office. However, we couldn't help but feel awkward without having SOU around. I suspect that SOU felt lonely as well. The care-free nature of my cat surely made things go smoother back then."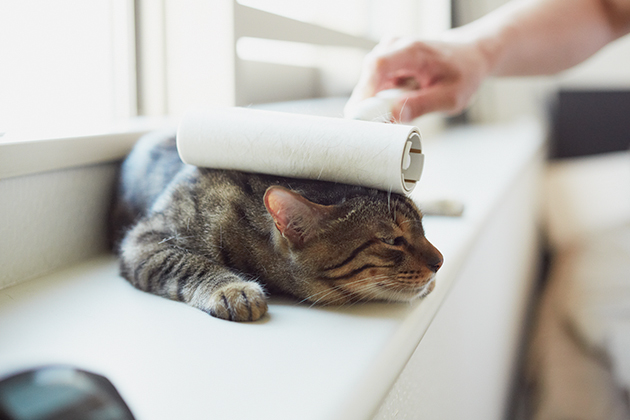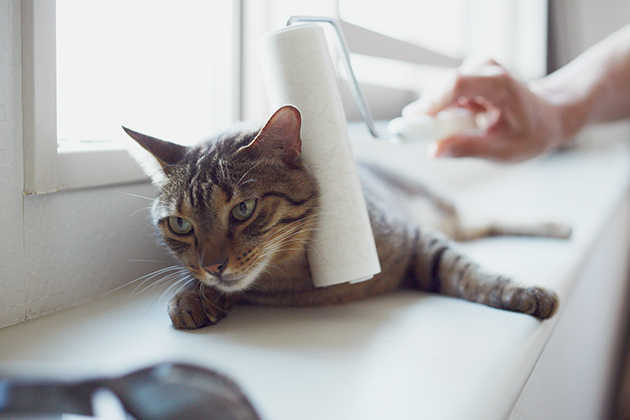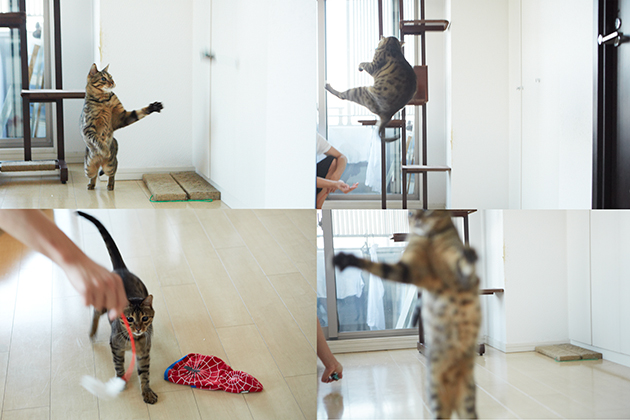 - What about cats is most attractive to you??
"They are beautiful form-wise. They have a high degree of perfection. Moreover, I like the way they usually avoid me. However, when I am having a hard time they naturally sense it and come a little closer. This superb sense of distance, never getting too close or too far away, could teach humans a lot about relationships. People get spoiled if relationships are too close. However, we get estranged if they grow too far apart. Cats are very good at this. They know how to be loved by people. They are naturally good at this form of devilish bargaining. It makes us unable to stop caring for them. Cats would make very capable employees if they were human. They look good. They can sense the mood of a place. And they are where they are supposed to be. They may disappear occasionally, but they will attract people with their charisma... Just like a selfish designer (laughs). Cats are very strange animals, that's for sure."